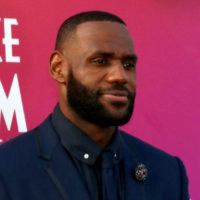 The Lakers announced Thursday that LeBron James has been diagnosed with a right foot tendon injury and will be re-evaluated in three weeks after being examined by the team's medical staff.  James's foot injury will reportedly cause him to miss a significant amount of time in the second half of the season, but it appears that he will avoid surgery. With this timeline, the earliest James would be able to return is March 24 against the Thunder, with only nine games remaining in the season.
James suffered the injury against the Mavericks on Sunday but played through the Lakers 111–108 comeback win.  The Lakers are currently the No. 11 seed in the Western Conference with a 30–33 record but are just four games behind the Suns who are the No. 4 seed with a 34–29 mark. A playoff spot is for the taking but the team will need to stay in the hunt with James forced to watch games in a walking boot.
On the season, the 38-year-old James is averaging 29.5 points, 8.4 rebounds and 6.9 assists.
Editorial credit: Kathy Hutchins / Shutterstock.com