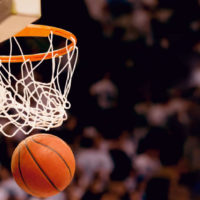 The Atlanta Hawks announced on Sunday that Quin Snyder has agreed to a five-year deal to become their new head coach. That five-year period includes this season, with Snyder expected to start with Atlanta on Tuesday when they face the Washington Wizards.
Snyder spent eight seasons coaching the Jazz, with Utah reaching the playoffs in six of his eight years at the helm. He achieved the NBA's best regular-season record during the 2020-21 campaign, and he was a finalist for the NBA's Coach of the Year award in 2018 and 2021.  However after repeatedly coming up short in the postseason year after year, Snyder resigned after last season.
The Hawks fired head coach Nate McMillan on Tuesday, but unlike Utah they reached the conference finals in the recent past thanks to a stellar 2021 run. However after they were knocked out in the first round last season and struggling to play .500 basketball this season, the Hawks let McMillan go. They have won their two games under interim coach Joe Prunty, and now hold a 31-30 record on the season.
Editorial credit: Brocreative / Shutterstock.com