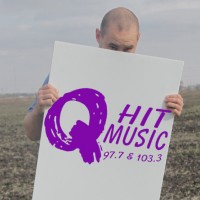 Born and raised in Novi, Michigan, just outside of Detroit, Easy E comes to Q from the Specs Howard School of Media Arts, where he received hs degree in radio, video and film. He now calls Peru home.
He is an avid University of Michigan football fan and enjoys rooting for all the Detroit sports teams. Yes, even the miserable Lions. Easy E loves to laugh, and as a stand-up comedian, the only thing he enjoys more is making others laugh.
Easy E takes you through the morning with Q Hit Mornings from 6 until 10 a.m. Q Hit Mornings is sponsored by DJ's Carpet Furniture & More,  Illinois Valley Community College, Illinois Valley Community Hospital, Piehl Motors and Town & Country Services.