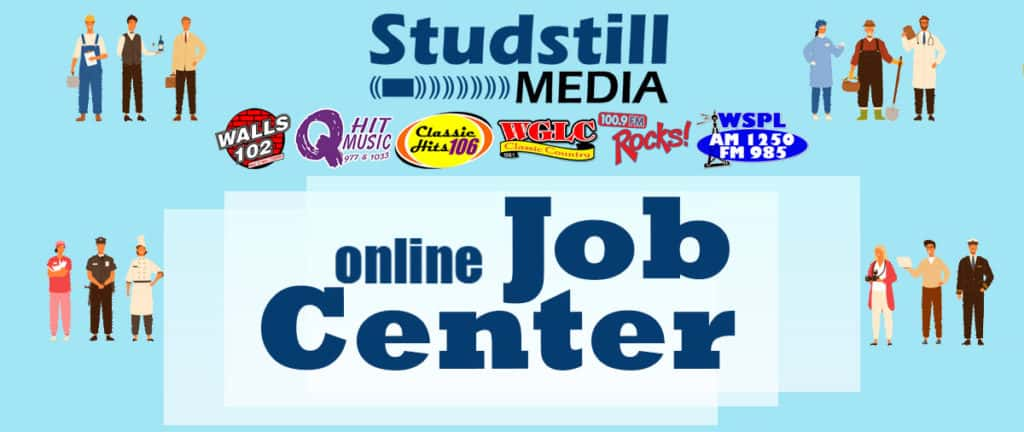 Welcome to the Studstill Media Online Job Center! Feel free to browse the links below to learn more about job openings.
Hearthside Foods is HIRING! Great pay, benefits, set schedules, a safe, clean environment. No-diploma, No-problem AND a five hundred dollar hiring retention bonus! LET'S TALK!! Learn More!
Kanthak House is looking for Full and Part Time Direct Support Professionals. Learn More!
Manpower in Peru (815) 223-7942 and Pontiac (815) 844-5091 is looking to fill a variety of temperary to permanent positions with wages as high as $19/hr. Learn More!
MID AMERICAN GROWERS, A HEMP GROWING FACILITY IS NOW HIRING! Learn More!
How does every summer weekend off with a weekly paycheck of $825 to $1100 sound? PGI is hiring CNC Operators. Click to apply or contact Kelli or Taylor at 224-7540 for details! Learn More!
Studstill Media is looking for hardworking team members! Learn More!
We offer all our employees flexible scheduling in a fun and clean environment. We are always looking for motivated, energetic people to join our team. Application forms are available at our Customer Service counters at your local store or by clicking the "Apply Now" to download the form and drop it off at your local SULLIVANS FOOD store. Learn More!
Unytite Inc. is looking for 1

st

 and 2

nd

shifts for Hot and Cold Forming Operators at both the Peru and LaSalle locations. Learn More!